PERSON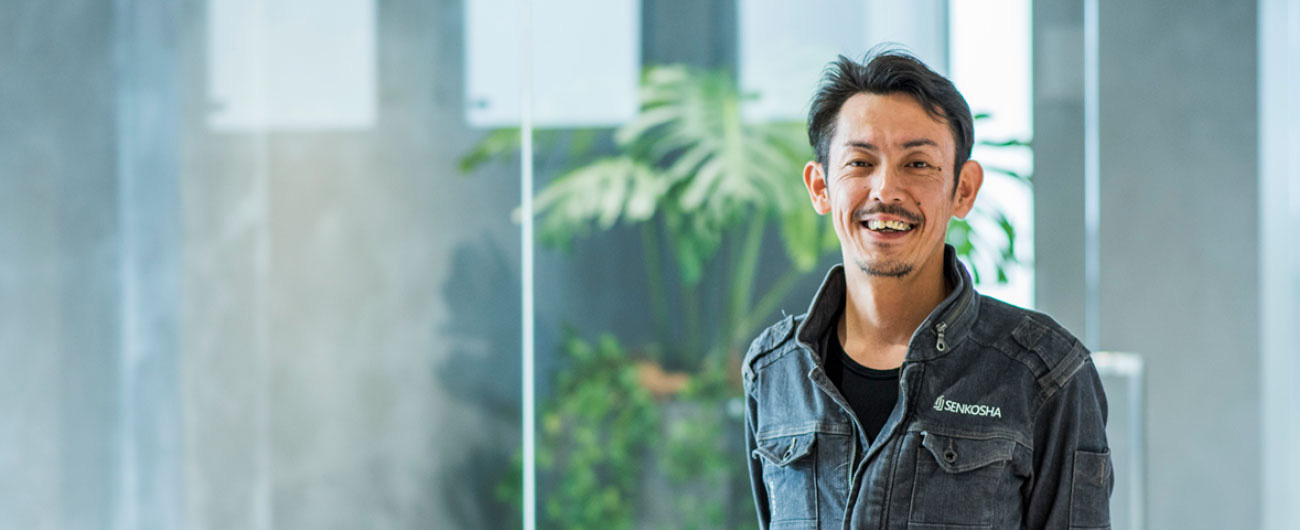 Administration Department / Department Head Joined 2007
As head of Administration, handles everything from negotiations to documentation and on-site supervision. Being able to read the client's desires is part of what makes Senkosha's quality so high.

As part of the Administration Department, my primary job is to be a point of contact for customers. I also handle meetings and order administration, as well as managing budgets. Specifically, I put together written estimates from blueprints, and if a contract is signed I write up a construction order. I have to thoroughly understand client's demands and wishes, and to help them take shape in our shop I work in close daily cooperation with our plant head to share information.
We in the administration department also arrange materials and work orders for partner companies, as well as make working diagrams from the basic plans that come from clients. It's also my responsibility to think about how to increase company sales, so I assign people to find more efficient ways to bring in business.
We boast that true key feature of our work is "Quality." I know from experience the importance of everything from the skill used from work process to finish, as well as the quality of materials and the environment that will impact the brand shop's business. I never want to betray the confidence of clients who come to us saying "We want to work with Senkosha." We hold meeting after meeting, trying to find a way to bring every desire contained in our customers' plans to reality, we never compromise in our work, and we ask our partners to work to their very limits.
But it's all worth it when we make final delivery to our clients and they show their appreciation. That instant when the work of all of us, the staff who handle documentation or order processing, *fixtures making or paint specialists, and all our partner companies, complete as a team garners real praise is wonderful. I think one of my great pleasures is increasing new and repeat clients while still maintaining Senkosha's quality.
*Fixtures: Fittings used in shops for product sales and display.

One of my key issues is developing personnel in the Administration Department. Even if I can guide them through the workflow and important issues, I always worry about how to properly convey my expectations. Everyone has their own values system and way of thinking. And above all, when you are engaged in bringing the idea of craft into reality, the most important thing is how far each person is able to empathize.
My role could change at any time, so it's vital that there be someone who can take over this work. I want to train employees who can be trusted 10 or 20 years down the road. Personally, I want to make myself the kind of person who makes people think "I can do this because he's by my side."
My boss had to force me the first time, but I really love golf now and I go out with friends on my days off. However, I have two young daughters, so it's important to spend as much time with family as I can. I really enjoy planning family trips whenever I can take a longer holiday. I suppose even in my private life I enjoy high quality, exciting spaces so I want to take my daughters all over to experience such places for themselves.